I'm going out of town tomorrow. I'll reply to comments etc. when I return.
I wish you all a happy and healthy 2008.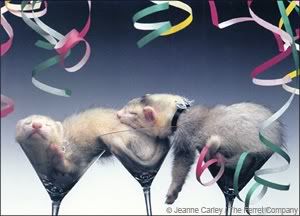 Photo © Jeane Carley / The Ferret Company
Edit:

Just editing this post to add that the photo above is by a very talented friend of mine who has been called "The Anne Geddes of ferret photography" ;) Click through the link to see more of her work.