Well sort of... Can you spot me?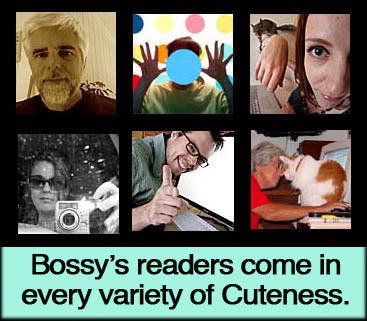 Photo Collage from IAmBossy.com
How many of you got the hint? Yup that's right. This is me :)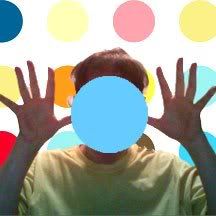 Seriously. That's the picture I submitted of myself for
her collage.
And I'm right above what appears to be the oh so cute Pete! (aka Fiddley Gomme) -Who by the way, is
NOT
a
girl!
She thinks we're cute! (anybody else hearing Rudolph in their head?)
I'm so proud.
You may bow.
PS: I tried to find another word for "Cute" since it's used THREE TIMES above, so I looked it up in my thesaurus, and one of the words it offered was "Twee."

-"

Twee???"

As in what? "I'm this many?" or "I'm going to go cwimb it now?"