For a few months during the summer, Wollman Rink, in Central Park, is transformed into the Victorian Gardens,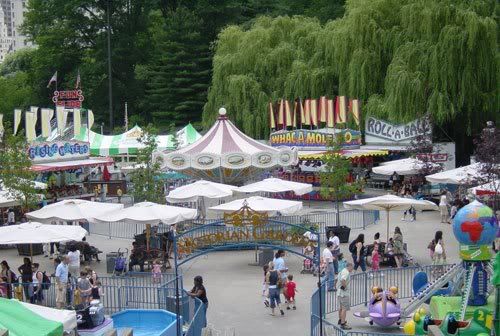 an amusement park that's fun for the whole family. -As long as the whole family is under five. Seriously. They're all toddler rides! Except for one or two. But that didn't stop us from having a good time. We went on the big slide, played a couple of games,


I won this for my sister in whack-a-mole.
(I love whack-a-mole!)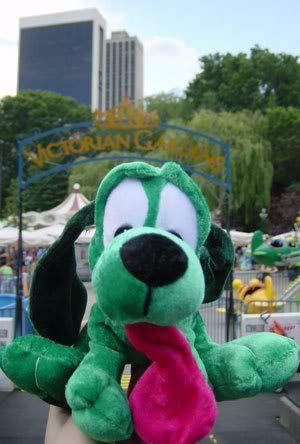 and as we left, my father, sister, and I all got our hands stamped (in case we returned) with this highly technical, impossible to duplicate, artwork.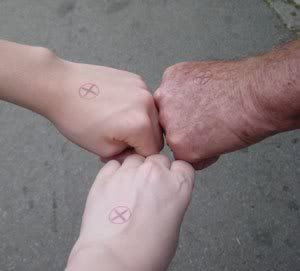 We are the X-Men.