What's better than a kitten that fits in the palm of your hand?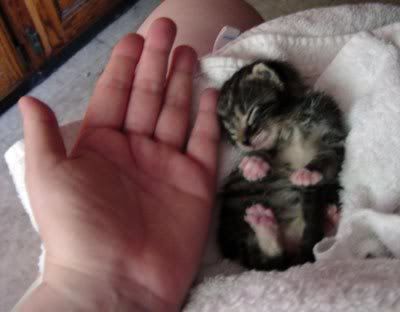 TWO kittens that fit in the palm of your hand!
(That's
one
hand!)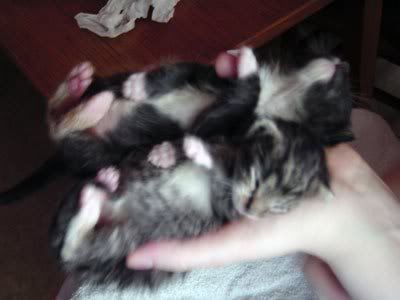 My friend is bottle feeding these two for a shelter near her and since they have to be fed every two hours she brought them with her when she came to visit.
Just to give you a sense of scale: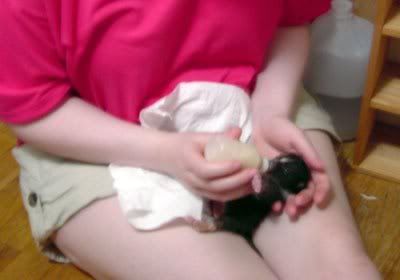 Yes, that's me.

I hope these two are ok. I poked and prodded them a little -as I do when anyone hands me an animal or a baby- (I check them all over. Ears, toes, tummy, everything.) and as often happens when I look over an animal, I found a few issues which will hopefully be addressed by a vet today.
They're soooo tiny.
This one only opened its eyes 2 days ago:
I know... it looks like a drowned rat. That's partially my fault. They were pooping on each other's heads so I decided a bath was in order.
A few more pictures: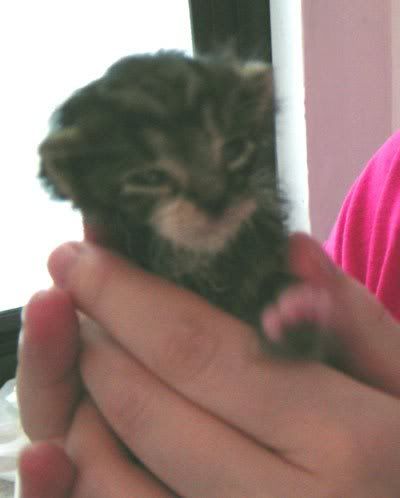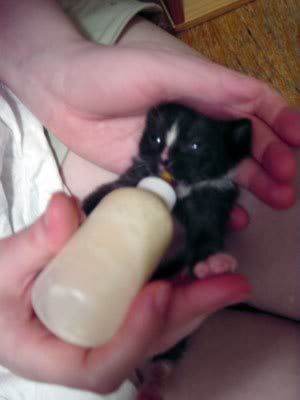 My thumb moved during this picture (you can see the blur.)
He doesn't really have a flat head!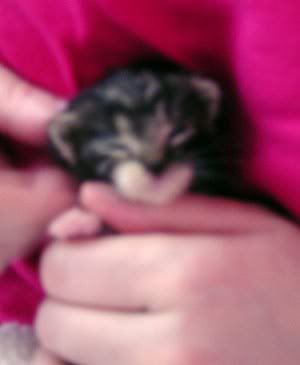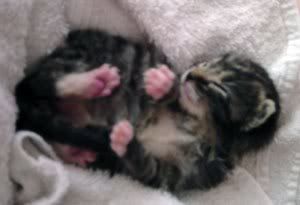 Anybody want a kitten?