My father has two tricks he must do at every restaurant we visit. Every restaurant, every time.


The first is his salt shaker balancing trick.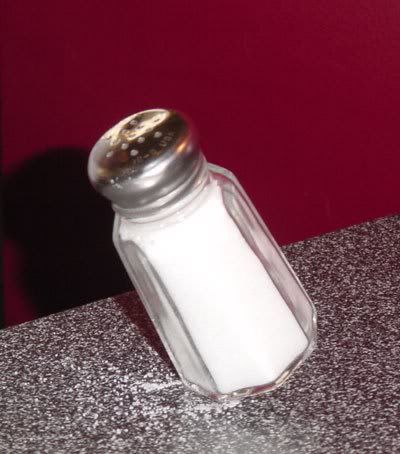 Normally we blow away the salt at the bottom.
Theoretically, the shaker is only balancing on one grain of salt.
The second trick he must
always
do, is the more impressive (in my opinion) "two-forks-wedged-together-with-a-toothpick" balancing trick.
The setup: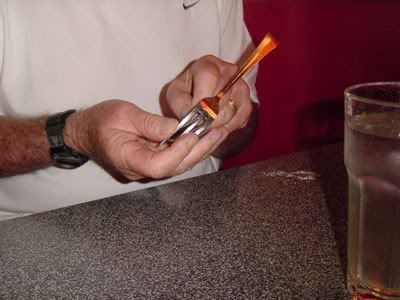 The moment of truth:
A closer look
(with rollovers)
(If the rollovers in the photo don't work,
click here
.)