I won something? ME? I won? I have a friend who always wins things. Every time I see her I ask what she's won recently and she always has a reply. But me?


Kendra had her first giveaway drawing to commemorate having 800 visitors to her blog,
A Thousand Words
, and I entered my name and actually won!
This is how she describes the fateful moment:
"I had all the names in a bowl and was trying to decide the best way to draw a name. My husband walks by, looks at me funny, picks a name and hands it to me saying 'Melissa's your winner.' ...lol!"
-Thank you Kendra's husband :)
So what'd I get? She said I could choose a print of one of her photos or pick a piece of her beautiful handmade jewelry. I chose this pendant.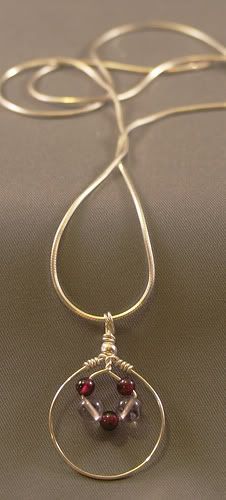 Photos © Kendra
Thank you Kendra! Winning is good :)

* If anyone else (or their husband) would like to make me the winner of one of

their

contests, I would be more than happy to oblige :)