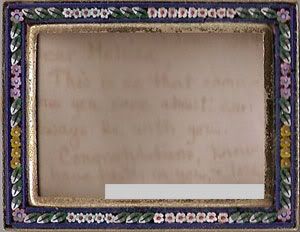 Dear Melissa,

This is so that someone you care about can always be with you.

Congratulations, know that I have faith in you & love.



[Name omitted]
A graduation present from a High School guidance counselor after a particularly harrowing year. Her note has always meant far more to me than any photo.